Robotics Summer Camps and After School Classes
This is our legacy website from our days as an FLL team. To see our new site and learn about our current robot camps, please visit:
Want your child to learn how to build robots?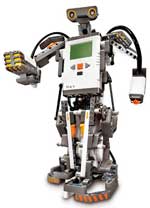 Our team has acquired a lot of practical knowledge over the years about robotics and, more importantly, how to teach it in a way that students will understand. Our senior members strive to give their knowledge back to the community by holding robotics camps and classes geared for children age 7-15. Students who attend will learn how to design, build and program a working NXT robot, and in the conclusion of the class they will even be able to use their new-found skills to pit their robots against those of the other students in a miniature competition. Students will also be introduced to the world of the "FIRST Lego League", a worldwide robotics competition geared towards middle-school aged students, and they will be given tips by the team whose robot has placed 1st in the competition two years in a row.
"My 9 year old son attended this Lego Robotics camp last summer and it was one of the highlights of his entire summer. It was fabulous. He learned a lot and had a wonderful time. The camp leaders are fabulous young role models. We highly recommend this camp. It is well run, fun, and exciting for any Lego enthusiast. Both of my sons will attend it this year." -Crystal Stump
Michael Vawter, head instructor, was technical leader of the MindStorm Troopers robotics team for four years. The team competed twice in the World Championships and both times brought home the first place robotics award from a field of 10,000 teams from 39 countries. Michael has been featured in Popular Science Magazine for his work with patent-pending nanotechnology inventions. He was inducted into the Invention Convention Hall of Fame in 2007 and the National Gallery for America's Student Inventors in 2009. Michael is currently a 3rd-year student at Denison University. He was a Battelle Memorial Institute intern and a Denison University Summer Research Scholar.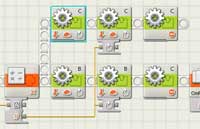 Please send an e-mail using the following link if you need additional information: